smart webdesign
WebShop for Swiss SMEs
Increasingly large sales are shifting from physical to online retail.
Rely on a professional eCommerce system that presents your products in the best light and serves them as CRM for advertising campaigns.
The WebShop that works for you
Individual processes support your activity online trading and take a lot of work away from you.
Advantages of your own webshop
What distinguishes your own webshop from a third-party platform such as Amazon or Shopify?
Intelligente Werbung
Built on your business data: Intelligent advertising and communication based on the purchasing behaviour of your customers.
Integrierte Prozesse
Order, payment and delivery are handled integrated in a clean backend. Notification on Slack and export to your accounting included.
Tiefe Betriebskosten
You do not pay sales commissions to third parties. WooCommerce is open source and completely free of charge in its basic equipment. 
Marken-Identität
A webshop completely tailored to your SMEs with a design that highlights the value of your brand. They are not directly compared to the competition.
Höchste Sicherheit
Professional security software protects your shops and your customers. Your customer data is not vulnerable to third parties.
Smart Checkout
Design the most important step in the sale as intelligent lyric is possible and as simple as necessary. With Smart Checkout you sell more and more often.
Extrem Flexibel
WooCommerce is open source and has a huge developer community. There are hundreds of extensions that will give wings to their webshop.
Sie behalten 100% Kontrolle
Your CRM data is not systematically misused or censored and your products are not copied or discontinued.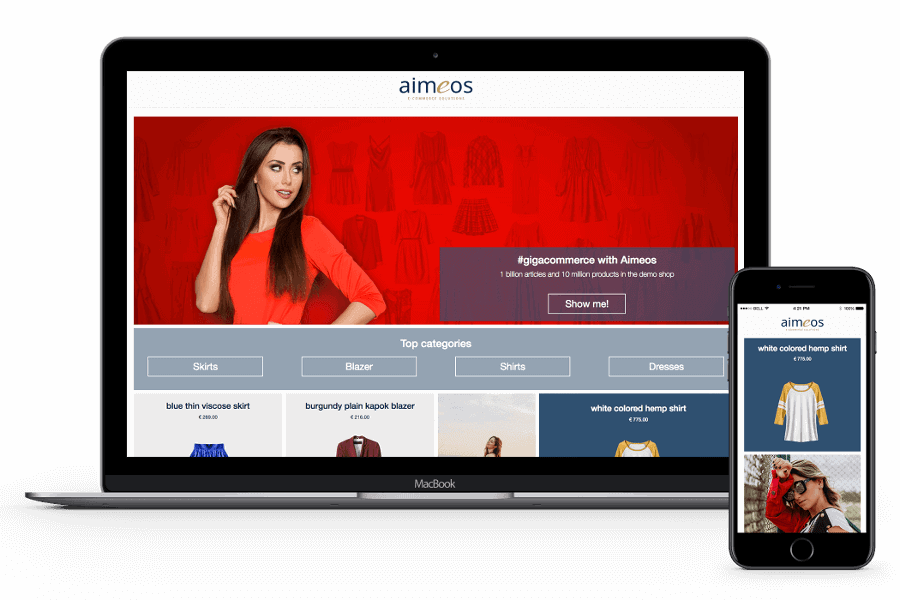 Optimized display
52% of all websites are viewed on mobile devices. We optimize the WebShop for your visitors so that they can complete the purchase directly via smartphone or tablet.
What you can expect
The following video shows some features of the widely used web shop platform for WordPress
.WooCommerce offers a variety of configuration and expansion options to make your business on the online channel easier and more efficient. We program custom functions so that everything is mapped as you need it.
[smartvideo src="https://youtu.be/QueV9MczhYc" width="1280″ height="720″ responsive=true controls=true]
Factors of the successful WebShop for SMEs
Konzept & Strategie
In the conceptual phase, we lay a good foundation.
Entwicklung der Webseite
Professional design and development of their shop into the existing concept.
SEO
We pick up your visitors in Google with every product in the web shop.
Soziale Medien
Increase the number of visitors with clever promotions. 
Blog zum Shop
We showcase their expertise to generate more revenue. 
Benutzer Schulung
Remote employee training for efficient management of the web shop
Besucher Analysen
With detailed analyses, we improve your presentation step by step
Email Marketing
Intelligent communication based on purchasing behavior.
We have been looking for the right web design company to design the webshop for Downbrook outfits. Today I have to say that SeriousWeb is among the best and their motto "Our success is their success" is really true.
SeriousWeb has been committed to bringing our project to the next level with its know-how, experience and high Swiss standards in order to deliver an ingenious end product. I can recommend SeriousWeb with conviction!
Our products are back in the top ranks thanks to the reputable SEO work of SeriousWeb at Google!
You don't just feel like a simple customer here, you feel really serious and aware as a human being. Very sympathetic and professional way of working with the most innovative ideas and inputs on a more than fair budget.
The landing page with SEO Mini package, neatly designed by SeriousWeb, has helped our company to create new orders. We are seen on Google Maps and I get regular calls from people who have found our business online.
I recommend SeriousWeb with conviction!