Your Treasure Island is…
Sell more services and products with smart Online Marketing! We are the right partner for savy entrepreneurs who want to achieve a lot.
To have any chance of success nowadays, all internet platforms must play together harmoniously: A professional Web site, effective presence in social media, SEO optimization, email marketing leading to a purchase, excellent products of reviews, and much more. We market your products, company profile and story in a professional manner to give you the best shot at success.
A relatively small investment in your online presence usually pays off in a fairly short time.
The Battle Plan
-Design of a professional website
-Design of featured Product pages and Landing Pages
-Webshop
-CRM/ordering processes
-Email marketing system
-FaceBook campaigns
-Google Optimization (SEO) and Google ads
-Graphics – and video editing
-Creation of small marketing videos
-Logo and branding
-Producte branding
-Alternative sales channels
Crew Meeting
Content of an initial Consultation:
-brief analysis of current marketing activities of your company. What have you tried already?
-note your desires and ambitions
-discuss possible strategies. Which items have you already covered, where can we add or improve something to bring it in harmony with each other?
The consultation includes a written analysis summary with recommendations on how you can improve your market presence and get closer to your goals.
Duration: approx. 45-60 minutes
Contact: Via phone, Skype or video conference
Consultant: Daniel Städeli, CEO and founder of SeriousWeb
Your preparation:
Please send us 48h before your appointment a the link of your current website (if any), photos, your logo, main products, brochures, etc. The more we know about you, the better we can help you succeed.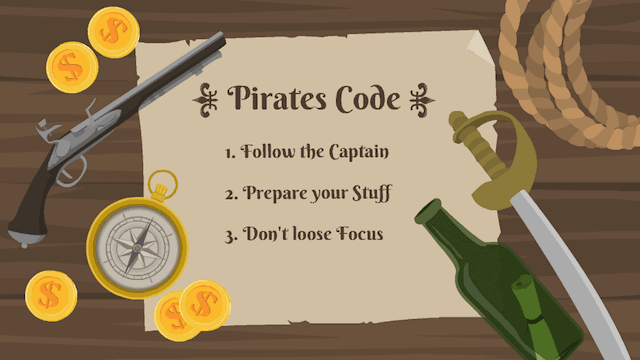 Take Action Now!
Don't let Pirates steal the profits that should be yours! Get your Battle plan drafted, assemble the right crew and follow the Map to Treausre Island. Success is waiting for your Online Business!